Scrapbooking Vacation Layouts & Ideas for Each State
We all want to someday reach all of the states, so we better not forget them when we do reach each state. Use these scrapbooking vacation layouts and ideas to create an album featuring each of the states.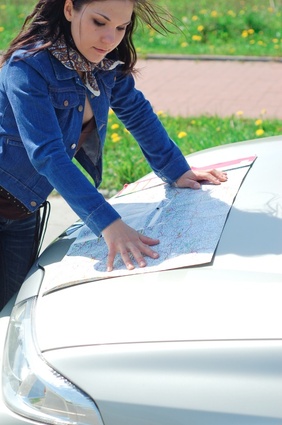 In this album consider placing a United States map and begin jornaling about when you started your States tour and what you look foward to.
Next, I would recommend having a page in place for each state. On each page consider placing the following elements:
A picture of you enjoying the state...if it's at the Statue of Liberty, a lake in Minnesota or Yellowstone Park
The date of your visit
A list and a picture of the group that joined you
If there were any funny, special, exciting, or even scary stories, be sure to write them in a journal here.
If known, indicate the state motto
Do not skip the state(s) you live in! Take the opportunity to post a picture of you participating in a state/city tradition. I am originally from Iowa. When creating my Iowa page I think I will highlight growing up on the farm by having a picture of my family with the backdrop of a beautiful cornfield.


Below are some supplies to make your state album perfect:
Paper Pack


Paper

Stickers

Embellishments
| | | | |
| --- | --- | --- | --- |
| | | | |
E-CutsRubber StampsRub-Ons
Below is a list of all of the States:
Alabama
Alaska
Arizona
Arkansas
California
Colorado
Connecticut
Delaware
Florida
Georgia
Hawaii
Idaho
Illinois
Indiana
Iowa
Kansas
Kentucky
Louisiana
Maine
Maryland
Massachusetts
Michigan
Minnesota
Mississippi
Missouri
Montana
Nebraska
Nevada
New Hampshire
New Jersey
New Mexico
New York
North Carolina
North Dakota
Ohio
Oklahoma
Oregon
Pennsylvania
Rhode Island
South Carolina
South Dakota
Tennessee
Texas
Utah
Vermont
Virgina
West Virgina
Wisconsin
Wyoming





Photo credits: fololia


Return from Scrapbooking Vacation Layouts & Ideas to the Home Page