Scrapbook Album for Your Mom on Mother's Day
What would be a better gift for your mom than you creating your own baby scrapbook album about yourself?! You are on of the reasons she is a mother, right?!
First thing you need to do is go and snoop!! Find a bunch of your baby pictures and pictures of you and your siblings growing up.


Now, you better ask permission before taking them or consider making copies or scanning them. Then you can still keep it a secret!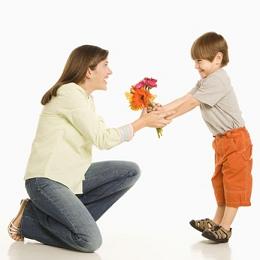 After finding all of the pictures to include, it is time to get started!
Consider your first page to be a recent picture of you and your mom or even of the whole family.
In the journal entry mention that the scrapbook was made especially for your mom for Mother's Day. Be sure to include the year! Also note all of the qualities you love about your mother.
On all of the other pages, starting when you were first born, highlighting you and your siblings' childhood. Below is a list of page ideas for your Mother's Day Scrapbook gift:
Have You Created a Scrapbook Page For or About Your Mother?
If so, share it with us! We would love to see fresh ideas by you!



Return from Mother's Day Scrapbook Album to the Home Page

Photo Credits: www.fotolia.com