Scrapbooking a Cookbook
Do you enjoy cooking? I do, but do you know what I like best?! I love browsing through cookbooks...especially cookbooks with color photos! How about scrapbooking a cookbook with your favorite recipes?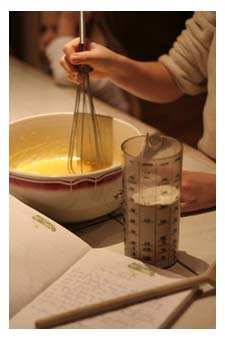 Top 10 Favorites
Even though I am always looking through cookbooks, I have about 10 recipes that I love and make at least once a month. It is so handy to have them in one place. Since I love color photos in cookbooks, why not have your top 10 favorite recipes in a color photo cookbook?! Along with your photo of the food, consider snapping shots of you and your family enjoying the delicious dish!
Holiday Traditions Cookbook
Does your family have "must have" foods during holidays? My family sure does! My husband cannot have a Christmas without decorating sugar cookies and Uncle Arlin has to have his Russian Fudge.
Take pictures of the chefs and the family enjoying the food to include on a scrapbook page with the recipe.
While you are at it, make multiple copies of the scrapbook to give as a great gift!
Grandma's Sunday Brunch
Is there a meal that just smells "Grandma"?
It is amazing how foods can take you right back to your childhood.
Scrapbooking a cookbook with Grandma's recipes will be cherished by you and wanted by all of your sisters (again, what a great gift!)
Include Grandma's picture and journal your feelings about her and why you love her cooking!
Adding a family tree on the back page would make a great addition to this soon-to-be-cherished cookbook!
College Dorms Survival Cookbook
Is your son or daughter heading off to college? You are going to miss them so much, but you know what...they are going to miss you even more (the just try to act tough!)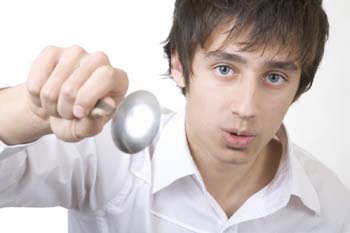 Scrapbooking a cookbook with microwavable recipes and few-ingredient salads. On each page include pictures of the college-goer with you and the rest of the family.
In a few words express your love for them and let them know how proud you are of them for heading into this next stage of their education.
Need recipe cards? Browse the selection below:


Find scrapbook cookbook ideas, layouts and supplies below:
Paper


Embellishments





Stickers
| | | |
| --- | --- | --- |
| | | |
Printables

Have you made Recipe Pages for a Scrapbook Cookbook?
If so, share them here! We would love seeing your layouts as well as your recipes!
Return from Scrapbooking a Cookbook to Joy for Scrapbooking Home Page


Photography credit:

www.fotolia.com