Favorite Food Page for Your Scrapbooking Album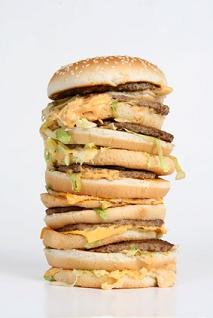 Add a page about your favorite food to your BOM Scrapbooking Album or your Favorites Album.
Consider including a recipe card detailing the recipe of your favorite food.
Include a journal entry explaining why you love the dish and who makes your dish the best.
My husband's favorite meal happens to be mashed potatoes and meatballs. His mom made him this meal every year for his birthday, as well as for Christmas Eve. Be sure to include stories and traditions like these in your journal entry.
Include a picture of your friends and family enjoying a meal with your favorite dish on the menu.
Find supplies and ideas below for your favorite food page:


Paper
Stickers

Return from Favorite Food Page for Your Scrapbooking Album to the Home Page


Photo Credits: www.fotolia.com