Casino Scrapbooking Page Ideas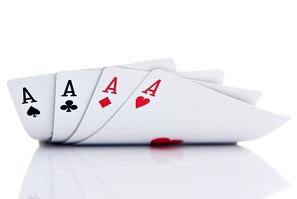 It's worth a Royal Flush with these casino scrapbooking page ideas!
Do you hit the tables and play cards? If so, mat your pictures on the backs of playing cards! If you have a favorite game that you play, display a winning hand. For example, if you play Poker, display a Royal Flush. Is Blackjack your game, show a black Jack with an ace of your choice.
If you brought home a chip, paste it on this page, too!
If you love the slots, consider creating a slot machine and in the game windows display your pictures. Jackpot!
Find other casino scrapbooking page ideas, supplies and layouts below:


Stickers
Embellishments
Place Your Bets and Share Your Casino Scrapbook Page!
We would love to see your casino vacation scrapbook page! Share it here!
Return from Casino Scrapbooking Page Ideas to the Home Page

Photo Credit: www.fotolia.com