Scrapbooking Seaworld
Shamu! Preserve those precious moment on your summer vacation with these scrapbooking seaworld ideas, layouts and supplies.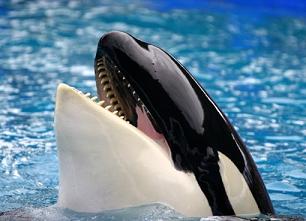 There may be nothing more pleasing than to see a picture of your little ones looking in awe at Shamu and all of the other sea creatures featured at Seaworld.
Consider making the background of your Seaworld page look like the backdrop at Shamu's stadium. Cut a whale's tail out of dark gray or black cardstock and paste it on to a white or light blue piece of cardstock. Adding a small strip of aqua blue at the bottom of the page with a wavy edge will add a simple detail that will really set the stage of the page.
Or did your little ones love the aquariums. If so, consider an underwater page. This page can be made by using a light ocean blue background paper and cut off the top by creating an edge that looks like the ocean waves.
On your underwater page use my clipart technique to add fish and other water animals.


Find more ideas and supplies below. Just click on the picture for more information.
Paper
| | | | | |
| --- | --- | --- | --- | --- |
| | | | | |
Kits
Embellishments
Stickers
Paper Punch
Printables

Been To Seaworld?
If so, share your Seaworld Scrapbook Page with us!
Return from Scrapbooking Seaworld to Joy For Scrapbooking Home Page

Photo Credits: www.fotolia.com