Safari Vacation Scrapbooking Layouts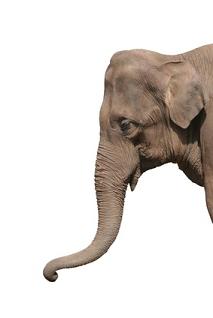 Pictures taken during your trip to the zoo or on your two week safari deserve to be on vacation scrapbooking layouts that bring the animals back to life.
Consider placing a hippo's head on the background. If you do not want to create your own, use my clipart technique to make a perfect hippo head. Have the hippo's mouth open and display your zoo or safari picture in its center.
If you truly did take a safari, consider placing a cut-out of the map of the country you visited. On this cut-out place a picture of your Land Rover, driver and passengers. Also include a few of the pictures of the animals you spotted on the safari.
If you did not capture a fantastic event on film, be sure to journal it so that you will never forget it!
Find more scrapbooking safari supplies and ideas below. Click on the picture if you would like more information:
Stickers
Cricut Cartridge
Embellishments
Album
Stamps
Have You Created a Scrapbook Page of Your Safari Vacation?
Lions & Tigers & Bears, Oh My! We want to see them all! Share your Safari Vacation Scrapbook Page with us!
Return from Safari Vacation Scrapbooking Layouts to the Home Page

Photo Credits: www.fotolia.com